Another full theater season at last: the 'must sees' according to programmers in the region
EINDHOVEN/HELMOND - The theater season is coming to an end, but the joint regional Wonka Podia (Parktheater, Schalm, Hofnar, Speelhuis, Kattendans and Cacaofabriek) are eagerly awaiting a new, complete and (hopefully) corona-free season. The programmers point out the gems.
Choosing a few highlights from 350 performances ... difficult", laughs Bram Jacobs, programmer of the Parktheater in Eindhoven. But onward then. 
,,On December 13, Theater Rotterdam will present Verdriet is het ding met veren, with an incomparable Jacob Derwig. Based on Max Porter's novel about a father with two young children in deep mourning over their deceased wife and mother, and a crow that feeds on their grief and suffering. A whimsical and unpredictable dual role by Derwig (also plays the crow!), who makes the grief feel down to his bones and effortlessly alternates heaviness with humor. Wonderful play!"
A somewhat lighter counterpart, on Nov. 22: Lady in the Dark by Opera Zuid. "Opera with the infectious music of Kurt Weill that premiered on Broadway in 1941. One of the first musicals, super swinging music verging on ragtime and jazz.  About more than ever current themes such as work and performance pressure and self-image in a hectic society. Recommended for both musical and opera lovers.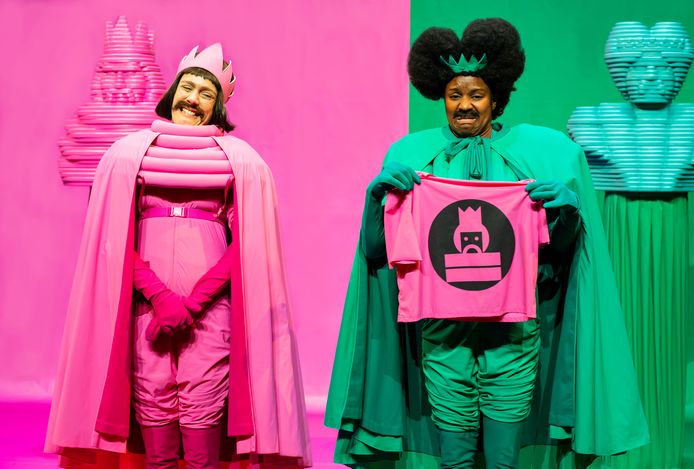 Bully Bully by Maas Theater and Dance can be seen in Helmond © Kamerich-Budwilowitz
Marloes Hakvoort of Speelhuis in Helmond is looking forward to Bully Bully (3+) by Maas Theater and Dance (26/10 twice). A toddler musical à la West Side Story about friendship and "the unknown," with lots of songs, funny bickering, rambling and a happy ending. "Guaranteed to be a funny and clever performance."
Also very special, according to Hakvoort: Ändere die Welt! by The National Opera (21/3). ,,A special project with young talent, which taps into the current zeitgeist. Musical theater on the barricades. Is revolution still the means for change?"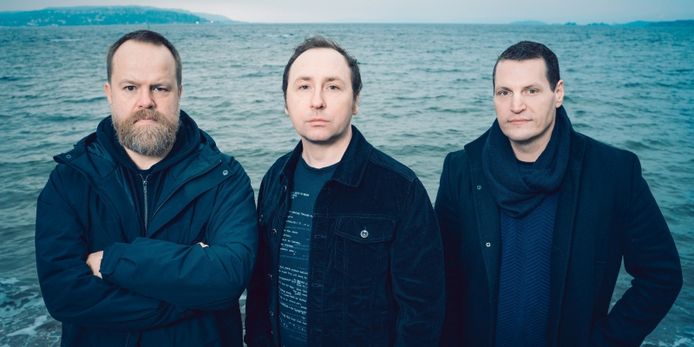 Norwegian rock band Airbag is coming to the Cacaofabriek again © CF
Music programmer Wim Strijbosch of De Cacaofabriek tips Airbag (Oct. 15). ,,A Norwegian prog band that comes to Helmond every other year and draws an almost full house every time. Nice when a band from Oslo mentions the Cacaofabriek as their 'second home'. Guitarist Bjorn Riis also makes solo albums that he often comes here to promote. Also, on Sept. 16 we will start the 'Hellmouth' series, a mini-festival with bands from the really harder metal genres, and also from September we will continue monthly with the Belgian nights 'Verzot Op'."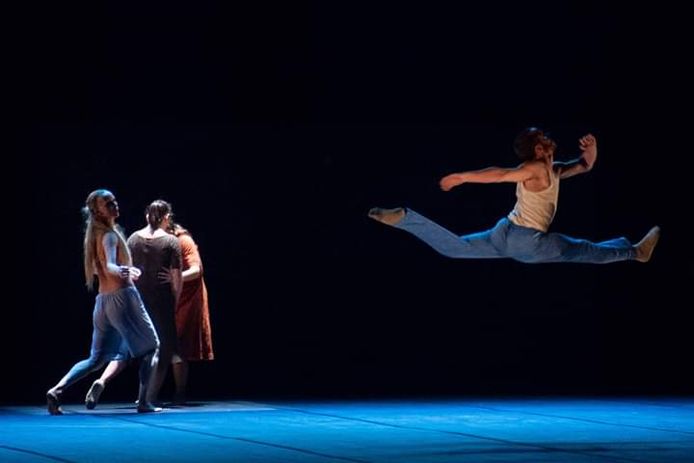 'Empty Floor' by Imperfect Dancers, are coming to De Schalm on World Alzheimer's Day. Elderly people from Veldhoven can dance along. © The Schalm
Nancy van Dijk of De Schalm in Veldhoven: ,,Besides international names (Symphonic European Philharmonia) and established regional names such as JW Roy, Rob Scheepers and Christel de Laat, we have specifically sought professional performances that connect with the Veldhoven community. For example, Imperfect Dancers dances in Empty Floor (about Alzheimer's) with elderly people from the region who can apply for it (21/9, World Alzheimer's Day)."
"In The Joshua Tree by Beyond the Music, the choir Chant'Oers sings along (1/10) and in Feeling Good, the Veldhoven Harmonie L'Union Fraternelle accompanies singer Dennis van Aarssen (6/11). There is also a lot of regional talent in the Lindenzaal, such as Ramon Chatrer (Helmond, 22/4) and Poelifinario-winner Elke Vierveijzer, from Son en Breugel. (25/11). Personally, I'm looking forward to Matt Bianco, a favorite from the 1980s with music that automatically makes you happy."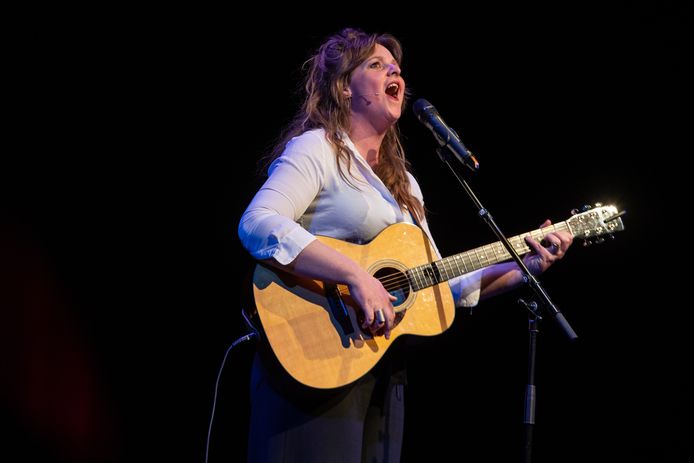 Elke Vierveijzer is coming to De Schalm in Veldhoven © Paul Bergen
Paul L'Herminez, of De Hofnar in Valkenswaard. ,,Two productions from the free circuit (De Toneelschuur in Haarlem), with young, originally regional makers. Nice moment to get acquainted with local maker talent. On November 24, this is Before after by Coen Bril and Desi van Doeveren. An intimate musical with live music about love, identity and breaking patterns. Musical director Neil Foreman and producer Niels van Doormalen are from Valkenswaard. And on December 10 we have Family Play with Jacqueline Blom, Mark Rietman, Bas Hoeflaak and Annick Boer. A delightful tragicomedy about the composite family." It is directed by the promising Jessie L'Herminez from Eindhoven.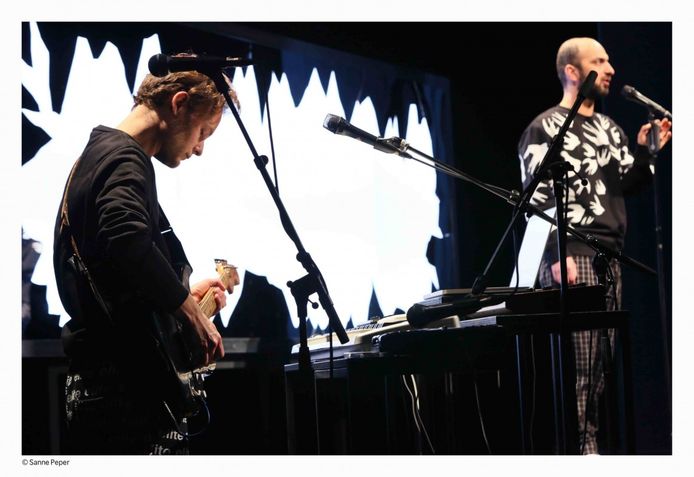 'Citizen K' with Kaspar Schellingerhout and Sadettin Kirmiziyüz, to be seen in Bergeijk © Nationale Theater
Dries Floris of De Kattendans in Bergeijk tips Citizen K. by Sadettin Kirmiziyüz (10/12), a "hyper-personal narrative that makes tangible how ruthless and insidious identity politics and racism work. Kirmiziyüz is accompanied by multi-instrumentalist Kaspar Schellingerhout.
A real party, according to Floris, will be at The Sister of Frida Kahlo, a hilarious musical "Mexico show" by Seasessions, Servaes Nelissen and Pieter Kramer (Theo & Thea, Ja Zuster, Nee Zuster, Ro Theater's great family musicals). Also special, the grand Odessa Festival Ballet from Ukraine with The Nutcracker (29/12), and comedian Merijn Scholten (The Partizans, on 11/3): "Too funny."
For the full Wonka Podia program, see here.